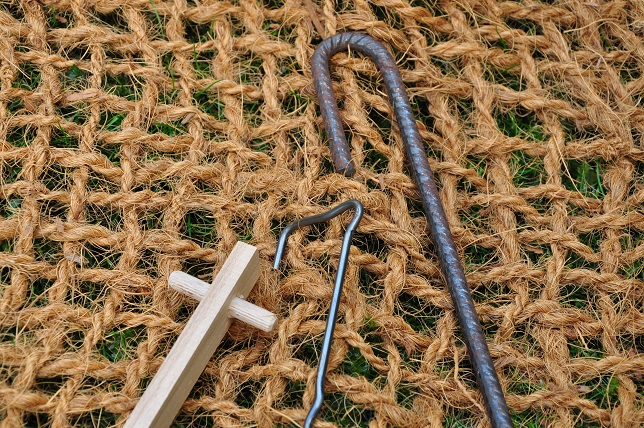 Loose fixing on subsurface, without pressure on the surface shape of the erosion control blankets. Usage of 2 pieces per m2, more pieces required in case of rough basement or steeper slopes. Erosion control blankets can be fixed with wooden stakes or nails of steel. Need of exact fixing in the overlapping and boundary areas for good footing. Trench building on the slope crest for anchoring the erosion control mats.
Aquasol Nagel
Construction steel DN 8 mm, length 400 mm, hook-shaped
Aquasol Ökohaken
Spring steel DN 3,8 mm, length 300 mm, hook-formed with impact point
Aquasol Buche Q30
Wooden stake made of beech with pre-assembled crossbar, length 300 mm, crossbar 5cm.