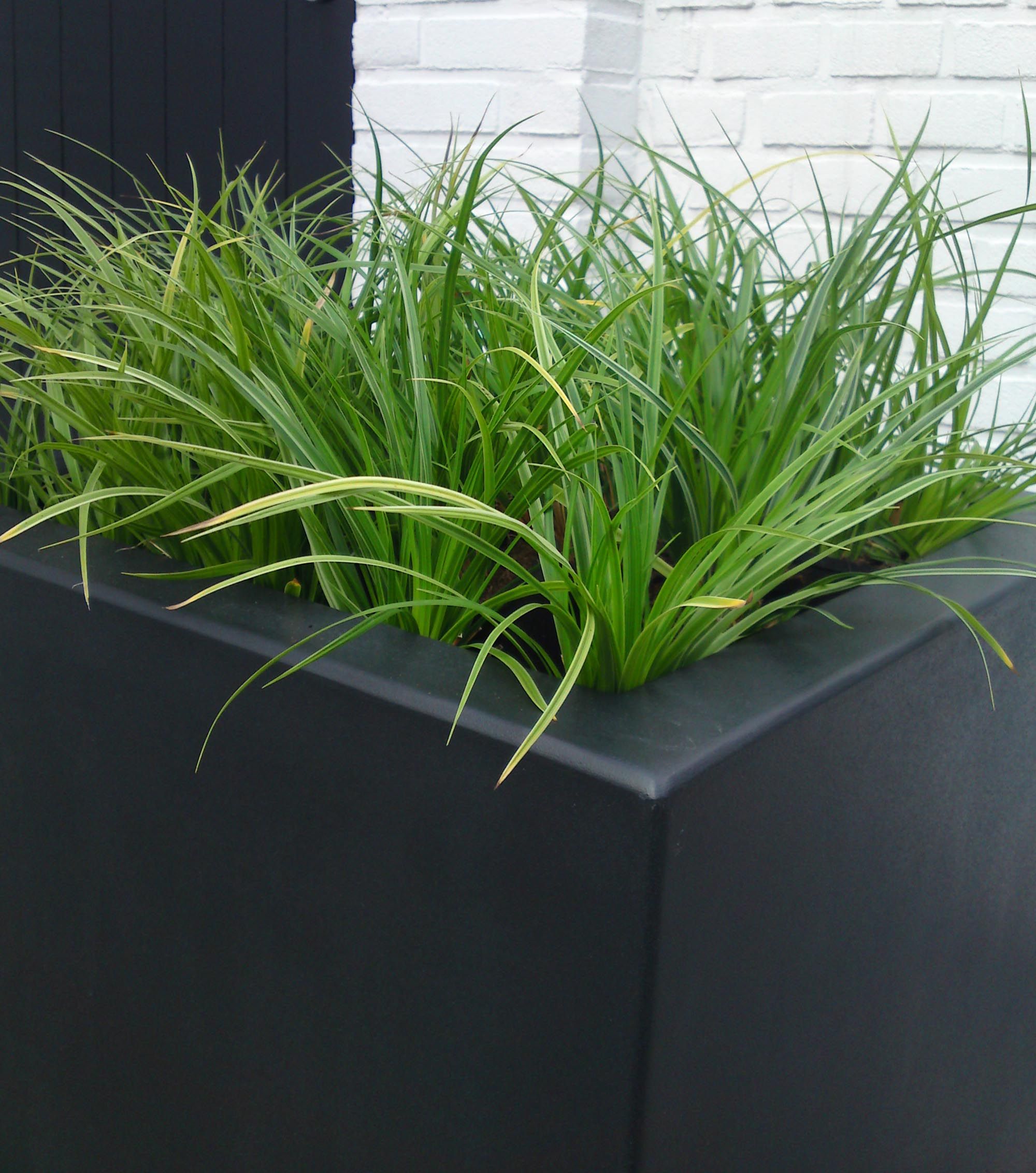 Fiberglass planters with glass fleece reinforcement are additionally reinforced in the corners. A large scope for design is achieved due to the different dimensions.
Standard color: RAL7021 (matt anthracite). Various black and white tones are available.
Fiberglass planters are very strong and durable. They can be placed in indoor and outdoor areas. The low weight facilitates sufficient possibilities for individual design elements.
High-gloss fiberglass planters for indoor and outdoor application. Planters are available in different dimensions and RAL-colors.
Planting is possible directly in the planter or with an interior container. Special dimension available on request.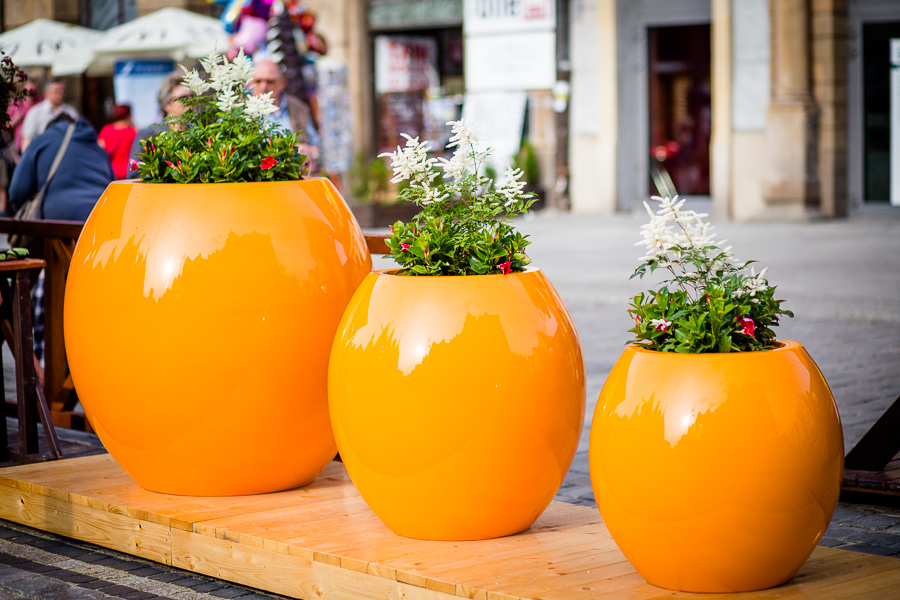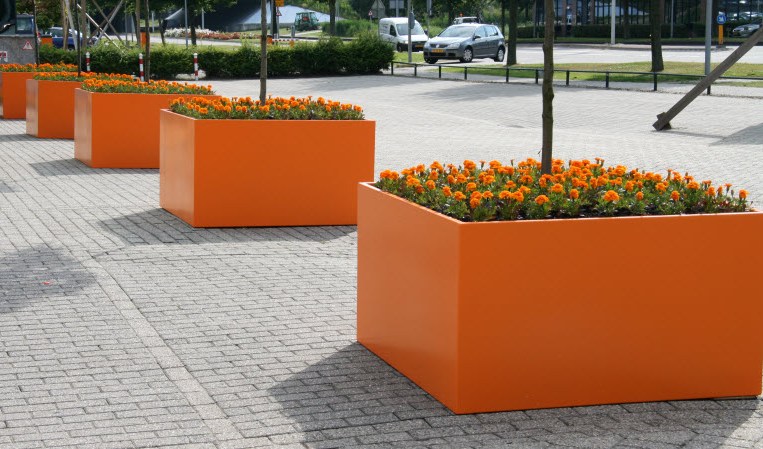 Planters have a 15mm high feet on each corner. The inside of the planters is treated with a special primer. The outside is powder-coated, surfaces can be coated in all RAL colors.
Special dimensions available on request.
Corten steel is an indestructible material with a warm appearance.
The weatherproof steel forms a protective rust layer. Standard material thickness is 2mm.
In addtion to our wide range of standard sizes, customized solutions are available on request. A full-surface rust appearance can take several months.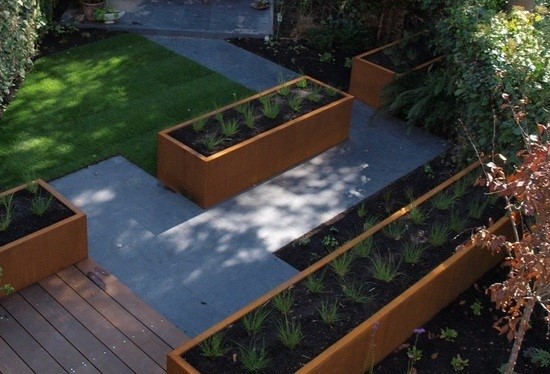 The variational range of coloful and resistant planters offers a great scope for design. The XXL-planters are a unique eye-catcher as seating accommodation, bar tables or accents in pedestrian areas as well as in private gardens or terraces.