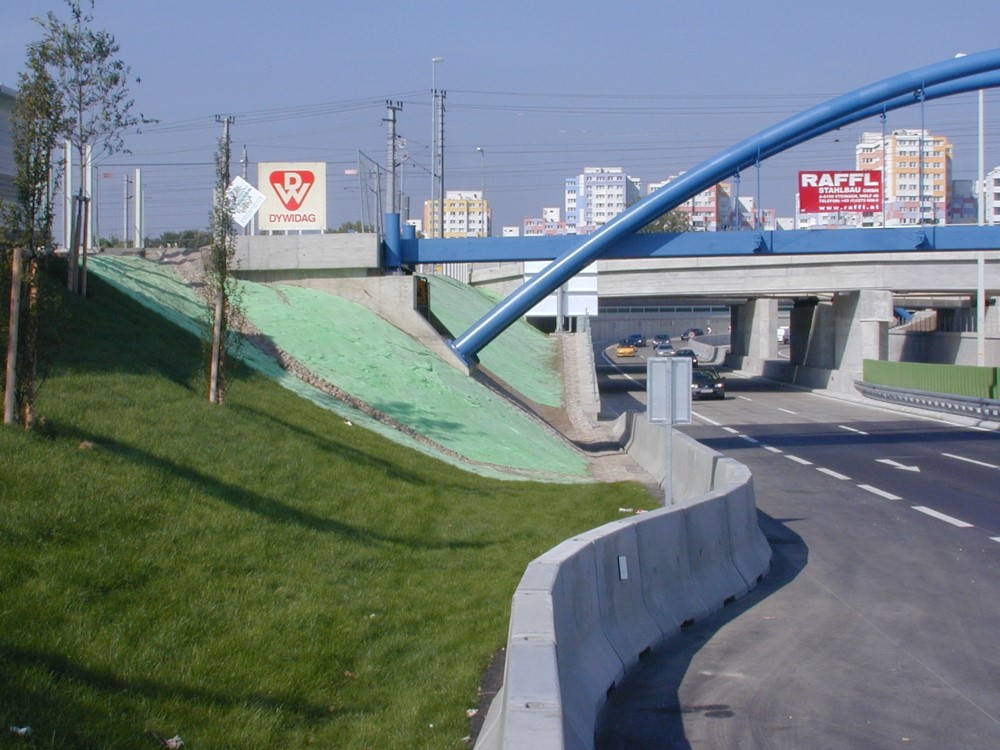 Aquasol greening mat is 100% biodegradable. The surrounding ecosystem will not be affected and a continous lawn area arises.
Instructions
Preparation of subsurface for seeding, removal of existing vegetation, levelling of subsurface. Placing greening mats, tight fixing on the ground and sufficient watering. In case of steep slopes or wind disturbance, fixing the blanket with stones, soil or nails of steel. Cutting mats possible with usual scissors. Daily watering in the first month, until complete lawn covering. Afterwards keep constant humidity.
No special treatments needed after first vegetation period, except appropriate watering.