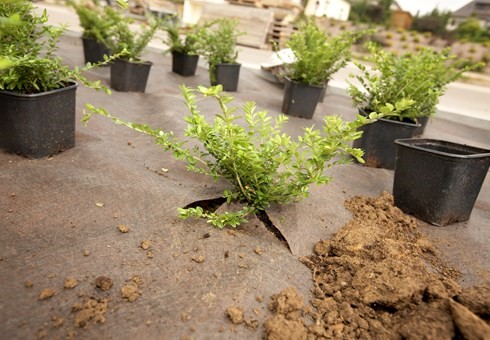 Permanent protection against weeds
Material: 100% Polypropylen
Due to mechanical and thermal connection of PP fibers, the resistant mulching fleece is very easy and quick to handle.
Nutrients, water and air can still get into the soil.
Mode of action
Reduced light transmission prevents unwanted weeds from germinating and growing in the soil. Individual plants can be planted through the fleece. A cut in the form of an upside down "T" is possible without risk of tearing.
Advantages
low surface weight
easy installation
UV resistant
permeable to water
permeable to air